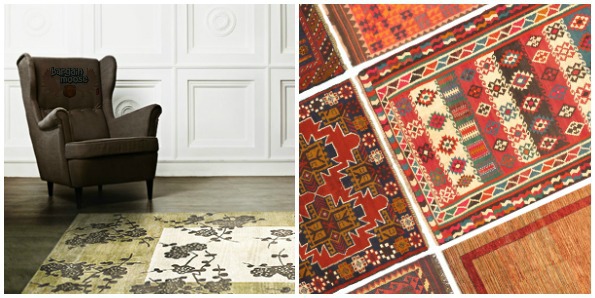 Homesav Canada has a couple great rug sales going on right now with up to 75% off!
Both sales feature rugs up to 75% off their original price.
In the tribal sale you can find stunning rugs like this 3'5" x 6'3" Bahor Rug in Cream that was originally $1,000 and is on sale for only $244. Some rugs are even a bit over 75% off... like this 4'0" x 6'2" Tajik Floral Rug that was $1,300 and is on sale for $309. It is $76% off it's original price.
I have never been a tribal rug kind of person though I have seen them beautifully displayed. I prefer more the flower motifs. I instantly fell in love this this stunning, albeit expensive, 2'6" x 11'6" Aubousson Harrir Silk Rug in Dark Navy. It was originally $1,750 and is now $444.For a 100% silk rug that is honestly a great price. I know of silk cocktail dresses that use a lot less silk and cost about the same amount.
There are so many different rugs in these two sales and all of them on sale for amazing discounts.
Shipping: Free with purchase over $100 though this excludes furniture. See shipping rates here.
(Expiry: varies)