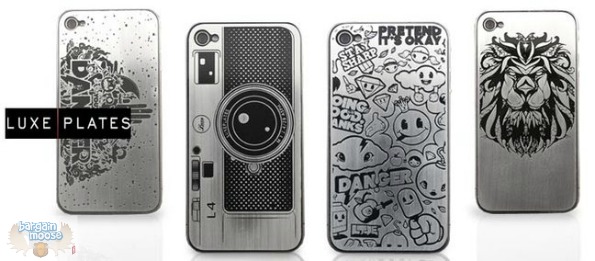 Check out these gorgeous etched stainless steel iPhone covers for 40% off at Homesav Canada! Being stainless steel they are going to be a pro at protecting your phone.
All covers were $32, and are marked down to $19 each.
I am in love because they have one of my favourite artist's work etched onto iPhone covers! Her name is Camilla D'Errico and she does the art for Pseudos Daughter, an awesome helmet girl image. I just saw her at the Fan Expo Vancouver, and got a whole swank of her stuff. I also adore this retro-ish camera cover and this lovely Creative Outlet!
The covers attach via removable adhesive.
Expiry: 26th, April 2012