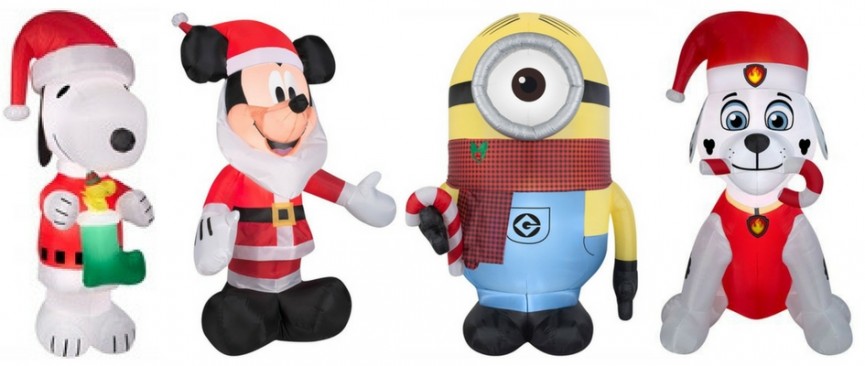 If you want some cute Christmas inflatables to brighten up your home and garden this holiday season, there are a number of stores in Canada where you can hunt for bargains. So whether you're looking for an inflatable Santa or just a big snowman, there should be something for you here.
Here is a list of Christmas inflatables that are on sale right now:
Based on what went down last year, we're going to predict that Home Depot Canada will have some excellent deals on their Christmas inflatables. Most of their stock was 50% off, but that sale didn't start until mid-December. Keep your eye on them for bargains. I also think it is worth signing up to the Home Depot email newsletters and they will email you with deals.

Another store which sells Christmas inflatables is Rona Canada. Most of the deals can only be ordered in-store, there is no online ordering option here. But you can browse the online pages to your heart's content, to see if they have what you want.
Canadian Tire also sell a lot of Christmas items and they've got a nice selection of outdoor inflatables to choose from right now, starting as low as $21.93.
You might not have thought of this one, but you can pick up great bargains on eBay.ca. There are a lot of options there, like this Inflatable Chewbaccaor thisinflatable fox.
Check back in with us and you'll find updates on the latest sales on Christmas inflatables in Canada.