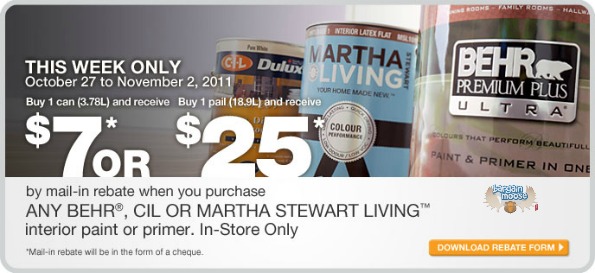 Get $7-$25 back when you buy interior paint or primer at Home Depot.
You can get the rebate on any Behr, CIL or Martha Stewart Living paint. You'll get $7 back when you buy 1 can of paint and $25 back per pail. This is an in store only deal.
Mail a copy of the rebate form and a photocopy of your receipts before 2nd December, 2011. You should get your rebate back in 8-10 weeks.
The best part about a mail in rebate is that you usually forget about it until you get a cheque back in the mail weeks later!
Expiry: 2nd November, 2011,