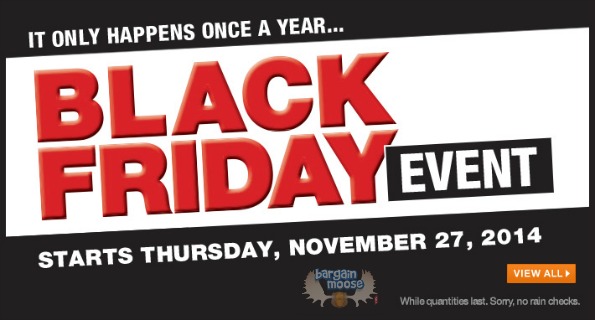 Home Depot's Black Friday sale has started and while there are a few hot deals, many of them are in-store. I also don't see any regular prices, so you would do your best to price match anything before heading out to shop or buying online. I will, of course, save you the trouble on a few key sales!
This Dewalt 20V Max lithium ion drill driver/impact driver combo kitis seriously an amazing price! Only $179.99, I price compared it at other stores like Lowes, Canadian Tire and Amazon and they all sold it for more than $300! Great for the handymen on your list.
Similarly, the Ryobi One+ cordless drill and impact driver kitwith lithium battery is a hot deal. I price compared at only a couple stores and Home Depot's price of $139 is low!
I'm also going to take a leap and say that this Husky 27-inch four drawer cabinetis a nice price and a great gift for the man who loves to hold parties in his garage (alone or with friends). It is only $109, which is the cheapest I've seen of cabinets like these, but I couldn't find a similar product online to price compare.
Other items of note from the flyer that look only available in store:
25% off LED multi-colour lights
$300 off Whirlpool self-clean electric range
$249 for a John Deere children's ride on tractor with trailer
$39 Werner 5" fibreglass step ladder
30% off Bounty paper tower
$129 for a bonded leather club chair
over 40% off Rubbermaid custom closet kits
30x40 plush dog bed only $24.74
giant plush teddy bear only $39.88
Snow Mix only $79.88 - that looks cool!
25% off fresh cut urn inserts - now only $14.98
I'm going to let you take a look at the flyer yourself, because it has some really cool features. You can find all of your deals and click add them to shopping list. Then, you email or print your list and take it to the store so you can easily find the item you are looking for. Instead of stammering when they ask you any information about your wanted item, you can show them the actual flyer, without having to carry around a full flyer and flip through it!
(Expiry: Unknown)