Holt Renfrew In-Store Summer Sale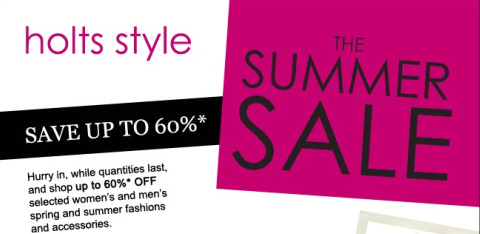 Though we tend not to post in-store sales as much as online ones, I know of a lot of people who really like Holt Renfrew (despite their prices) and thought this would be an in-store sale worth posting about.
Holt Renfrew's Summer Sale starts June 29th (today!) and goes through July 24th. You can save up to 60% off select items for men and women. For exclusions please see the link below.
I have never bought anything from Holt personally, but I always see people carrying their pretty little shopping bags around. Any Holt fans out there?