Got a cat or dog? Do they cost a fortune to feed? Here's a way to save yourself a few dollars! If you create or update a pet profile on HillsPet.com, they will mail you out a free $7 discount coupon within 4 to 6 weeks.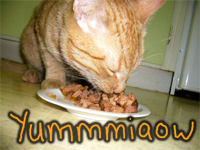 Just make sure to enter the correct mailing address and you should receive your free coupon! Here's a little bit more info:
Offer consists of a $7 off coupon redeemable on your next purchase of any Hill's® Science Diet® or Prescription Diet® pet food products 3.63 kg/8 lb bag or larger.
The deal will expire on the 26th of April 2009.
Thanks Emikokolala.