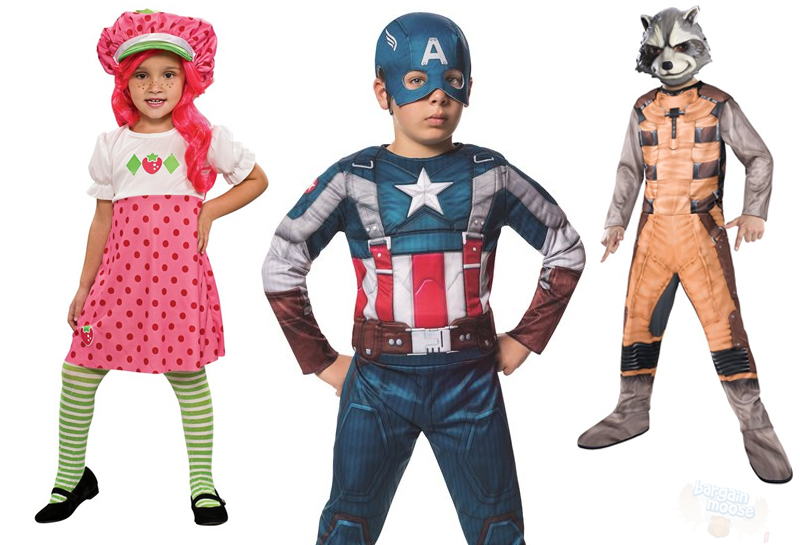 While browsing round the Chapters Indigo site to see if I could spot any bargains, I came across this deal on children's costumes on the clearance pages. Select costumes have been reduced by up to 50% in a post-Halloween sale, and there are a number of great bargains to be had!
There aren't a huge number of outfits available in the sale, but there are some popular characters in there which you may have heard of such as Captain America and Rocket Racoon.
Examples:
Stock seems really limited, so if you are interested in any of these costumes, then buy them right now. It's a perfect time to add one year to your kid's age and get them a budget costume for next Halloween. It's free shipping on any order of $25 or more.
Some items, such as this cute baby costume, the Pinky Winky, states that it is on "re-order online." This should mean it will be coming back into stock. If you're interested in those that are on re-order, bookmark the page and be sure to check back again.
I love the Captain America ones and even my 4 year old daughter would love those too! She goes to an after-school club and sometimes I walk in to find her dressed up in a muscly Iron Man or Captain America outfit, just like the above. She loves them! I'd much prefer to buy her that type of costume than a stereo-typical pink one each and every year. This Halloween, she and I both dressed up as Elphaba, the green-faced witch from Wicked. We looked great!
P.S. If you're buying any other full-priced items online @ Chapters Indigo today (the 23rd November 2014), make sure to apply the coupon code HOLIDAYCHEER for a 25% discount on one item.