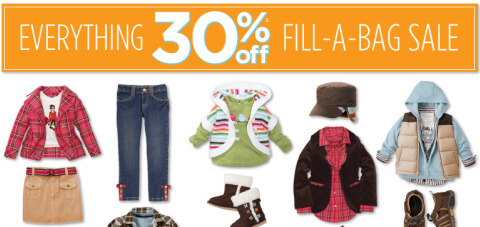 Gymboree that wonderful kid's clothing store is having a 30% Off 'Fill-a-Bag' sale in store and online! We urge you to buy in-store as Gymboree is a US website. Their prices are in USD and there is a chance you will be hit with customs as your products cross the border (and we don't want that)!
This promotion starts today and goes through Labour Day. This is one of their best promotions of the year so a great time to stock up.
Do any of our Moosers shop there?
Fine Print:
Offer valid for 30% off your entire purchase beginning August 31, 2010 for a limited time. In stores, discount will be taken at register.