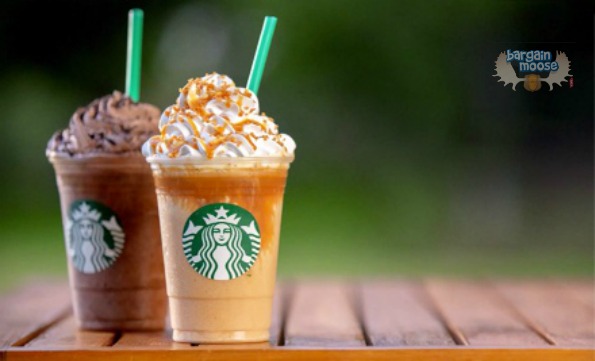 Get a $10 eGift card for Starbucks Canada from Groupon for only $5! Use it to buy anything from Starbucks, hot, cold or otherwise.
5,000 of these have already been bought, so this is a very popular deal. If you love your Starbucks and aren't interested in paying full-price, why not get $5 off with this Groupon. There is a limit of one per person and this needs to be redeemed by December 31st this year. If you don't redeem it, Groupon will refund your money.
I didn't get a chance to try the frappuccinos when they were on sale and I'm still dying to sink my lips into a caramel ribbon crunch. These gift cards make a great gift for Dad or for teachers or even new grads. They don't need to know you only paid $5 for it. You can use it all in one visit or over multiple visits.
(Expiry: 13th June 2013)