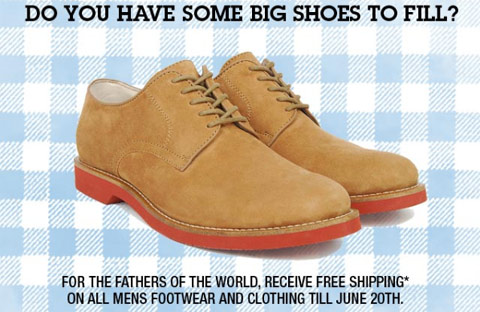 This month at Gravity Pope, they are offering free shipping on all men's shoes and clothing!
The merchandise from Gravity Pope is designer stuff, so it's not cheap. But you could check out the men's clearance section if you want to try and spot a bargain. Sizes might be limited though... but possibly worth hunting through.
Shipping within Canada is normally $15, so that's how much you're saving.
Small print:
Free shipping on men's merchandise, footwear and clothing only.
Free shipping within North America only via our standard shipping service
Cannot combine with any other offers.
Offer expires midnight June 20, 2010.