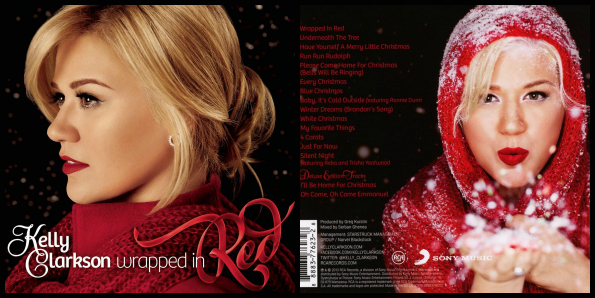 Get into the Christmas spirit with this free Christmas music album from Kelly Clarkson. Download Wrapped in Red for free while this deal lasts.
Thank you to Mooser Pat for letting us know about this deal. We love bringing you free Christmas music around this time of year because we all want to get into the seasonal spirit. This Christmas album from Kelly Clarkson would cost you $7.99 @ iTunes Canada and $9.99 @ Amazon Canada if you wanted the physical album. The album includes 16 of your favourite songs - so there is an awesome mix of Christmas music for you to throw on random with the previous free album: Merry Christmas by Mariah Carey, which is still free.
I am not too familiar with Kelly Clarkson's work, but many people think that this album displays her vocals at their best. As one reviewer said:
A fantastic Christmas album filled with some holiday classics and five original songs which are, in my mind, already classics. The vocals on this album are outstanding - Clarkson at her best. This is a must have album for any holiday music lover or Clarkson fan. MUST LISTENS: Winter Dreams, Run Run Rudolph.
You can play samples of each song before downloading - if you want. However, the album is FREE so it won't cost you anything but a few minutes to download. Then you can listen to the entire album and keep it for free.
This is - of course - digital and not a physical CD. While I like my movies in physical form, I have converted most my music over to digital and am now buying mainly digital music. Sometimes I still buy a CD or two for my car, but I tend to download them on iTunes so my main musical base is still digital.
If you have listened to this album before, then let me know what you think of it! Would Wrapped in Red be on your top 10 Christmas albums? If not, what are your favourite Christmas albums?
(Expiry: Unknown)