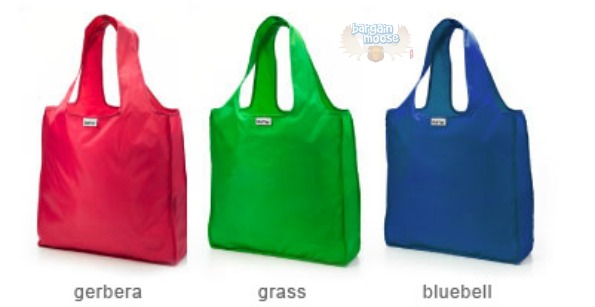 Gone Shopping Canada has their RuMe Medium Bag Set in Spring New York Solid on sale for 50% off this weekend only.
It comes with 3 medium reusable bags that are built to last:
Fuchsia, Grass and Bluebell
individual bag size 15.5" x 15.5" x 4"
three bags roll up to 6" x 2" x 3"
handles are 11.5" long
machine washable
water resistant
each bag holds up to 50 lbs
double bound seams
square sides and bottom
made in South Korea, Fair Trade Factory
Regular price is $34.99, but this weekend you can get the best-selling set for only $17.50.
I don't own any RuMe bags, but I do use reusable bags all the time. Some wear through really quickly (like the HBC reusable bags) and some are a pain to store as they don't fold up well (Shopper's reusable bags). I think a bag that can handle up to 50 lbs, is washable, and has double bound seams for durability is a good bag to invest a little money in.
Expiry: 21st, May 2012