Want to kiss a smooth face this Valentine's Day? One of the best wife moves I ever made to sign hubs up for Dollar Shave Club last Valentines Day. In fact I still bring it up whenever I ask for a foot rub.
How does it work? Pick one of three blades at different price points. Each month, Dollar Shave Club mails your guy four blades. He will also receive compatible handle, but you pay only for the cost of the blades. Shipping is free and you can cancel at any time. You will even get your money back if your guy isn't happy.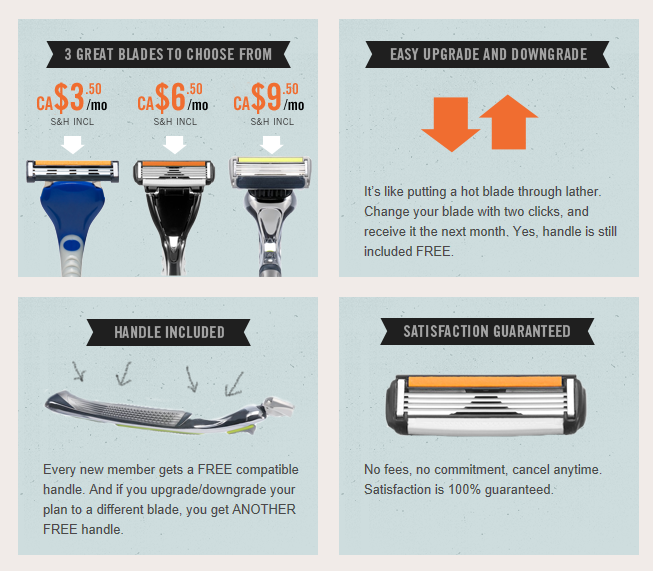 Hopefully hubs doesn't notice the forest that is growing on my legs this Valentines. I don't think there is a chainsaw of the month club to help me deal with it.