Here's a deal you won't want to miss out on. For a small donation of $5, you'll receive 5 free kids meals at BP (Boston Pizza) that have a value of $35. Even better, if you register your card online you'll get 6 free kids meals! The value of 6 kids meals, total, is $42.
A 16-digit Kids Card number will be emailed to you upon purchase. A physical card will not be provided. Receive one (1) FREE Kids Meal per visit with the minimum purchase of $16. Card may be used on purchase date. Card not valid with any other coupon or promotional offer. Valid for dine-in only. One FREE Kids Meal per child per $16 purchase.
Please present card before ordering. No cash value.
Price includes all applicable taxes. OFFER EXPIRES JUNE 30, 2017.
Where does your $5 donation go? Proceeds go to ' Future Prospects' which is a program that helps kids across Canada and provides over 200,000 hours of mentorship with role models each year. BP's not-for-profit partners include Big Brothers, Big Sisters, JDRF, Kids Help Phone, Live Different and Rick Hansen Foundation.
Kids will totally benefit from a program like this, and each $5 that you donate gives a Canadian child one hour with a mentor!
It's very cool that the your donation is going to support kids across Canada and it's a great deal because of the free kids meals!
Here's the selection of kids meals that you can choose from to redeem with your kids card. Really though, you have to go online to see the delicious looking kids meal images.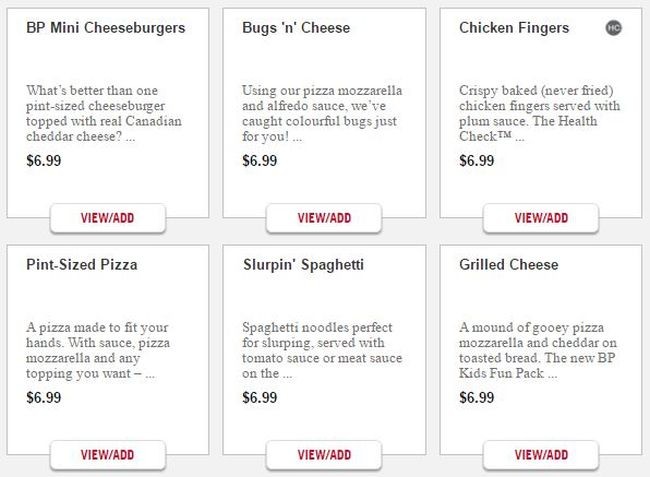 Don't forget to order the kids Worms 'n' Dirt for your kids. (Maybe one for yourself?!?)