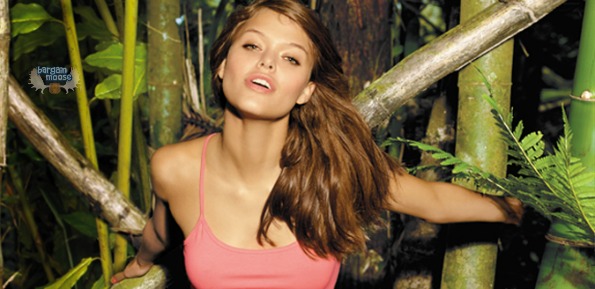 This holiday long weekend get your shopping fix at Garage, where everything is 25% off and you'll free shipping on everything. Sorry, you won't be able to walk into a store for this great deal, it is only available online.
The weather where I live in Canada is not the greatest for a long kickoff to summer weekend. It is cold, a little wet and pretty grey. I would not want to be camping this weekend, although I have done it quite a few times either braving the cold or the black flies. I love Canada! I'm also not feeling the best, so the best remedy to bad weather and illness on a long weekend is shopping - shopping online to be exact. I don't have to leave my bed to get some great deals, and I don't have to worry about shipping charges either.
Since this weekend is a flop, I'm looking at items that will make me look super hot for the Canada Day long weekend, since that really is the one that matters. If I was younger, I'd totally be into some of the graphic tanks that make a real statement out there like Good Times (was $14.90, down to $6 in the sale section, down to $4.50 in your cart) or Yesterday Never Happened (was $19.90, down to $8 and then only $6 in your cart).
If you want to check out more free shipping deals, see our free shipping, no minimum page.
(Expiry: 19th May 2014)