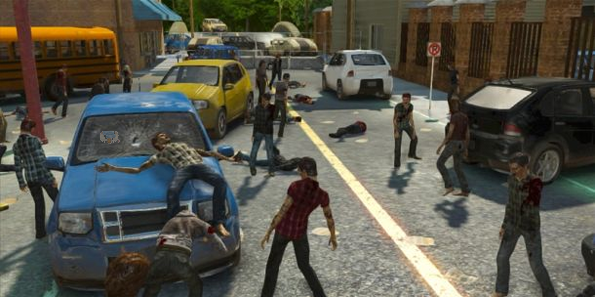 Good morning! Today's deal at Game Access Canada is an enticing one for Walking Dead fans and Xbox 360 owners - you can now get a used copy of The Walking Dead: Survival Instinct for the Xbox 360 for just $7.72 (plus $3 shipping). You can't go wrong for that price, especially when the game normally retails for $49.99!
If you've ever wanted to dive into a virtual Walking Dead world, then this is your chance. The publisher behind The Walking Dead: Survival Instinct is Activision, who is behind the original Tony Hawk's Pro Skater games for the PS1 and N64 (remember how awesome they were before they released like 20 versions of the game, people). Activision has actually been around since the Atari 2600 was released, and is also known for their runaway hit, Pitfall!
This would be a great gift for Walking Dead fans. Even if the game may not be the best in the world, it's always fun for fans to enjoy a video game based on movies or TV shows that they enjoy (unless it's Beetlejuice for the original Nintendo... that game was just brutally hard). With a plot involving zombies, what could be more fun?
If you were to purchase The Walking Dead: Survival Instinct for the Xbox 360 at Amazon, it would cost you $28.19. I've included a snippet of a review of this Walking Dead game that was posted on Metacritic below:
The first person combat is fun, the storytelling is decent at best and the game has a somewhat unique art style to it. Visually it isn't really all that impressive but it captures the atmosphere of a post-apocalyptic, zombie ridden world quite well and, well it has that ''Walking Dead'' feel overall. All in all it's a great package.
If you love The Walking Dead, then you should consider checking out this game. Happy gaming, Bargainmoosers!
(Expiry: 22nd October 2014)