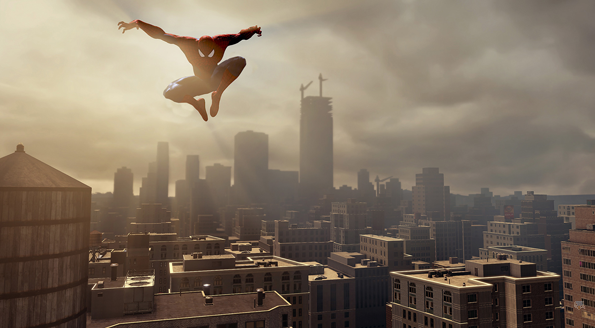 My Spidey Senses are tingling! That's right, Peter Parker - Game Access is having a sweet deal on The Amazing Spider-Man 2 for the Sony PS4! You can score a used copy of this game featuring Marvel's famous web-slinging hero for only $19.72 (plus $3 shipping). The regular price of The Amazing Spider-Man 2 for the PS4 is $59.99, so this is a great bargain! This deal is only valid today, so take advantage of it while it's still available!
Based on the recently released movie, The Amazing Spider-Man 2 for the Sony PS4 video game system allows you to sling web and swing around town as Peter Parker's alter-ego, Spider-Man!
The first Spider-Man video game I ever played was for the Nintendo Game Boy (no, not the Game Boy Color - the original, fat, brick-like system). It was mediocre at best, but there weren't many other video games at the time that allowed you to play as Marvel's ultimate web-slinger. I know there was a Spider-Man game for the Atari 2600 system, but I just didn't have one at the time (and I'm sure it was much worse than the Game Boy game).
Eventually, I played Maximum Carnage for the Super Nintendo, a beat-em-up game that allowed you to play as Spider-Man or Venom that was similar to games like Final Fight, Streets Of Rage, and Double Dragon. It was a ton of fun, and I still occasionally play it to this day!
If you were to purchase this game at Best Buyor Future Shop, it would cost you $64.99. I've included a brief review of this game from a Game Access customer below:
This game is extremely fun, although there is pretty constant issues with the camera, this really only affects the battles, some of the time. The web swinging ability is what makes this game so fun for me, you really feel like Spider-man as you are leaping between buildings. 
This deal expires on October the 7th. Happy gaming, Bargainmoosers!
(Expiry: 7th October 2014)