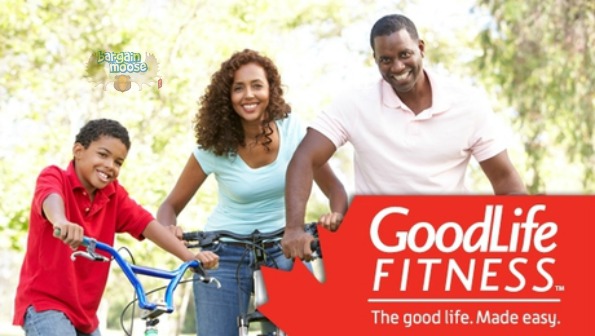 GaggleUp Canada, GoodLife Fitness and Canadian Tire have teamed up for a great offer. For $29, get a 28 day GoodLife Fitness membership, a gym bag, a copy of "Living the GoodLife", by David Patchell-Evans (GoodLife's CEO) as well as a $10 Canadian Tire gift card. This package has a value of $88!
You can buy one voucher per person and four more vouchers as gifts. This offer is for non-GoodLife Fitness members and excludes Quebec.
All sales of this voucher are considered final after 1st June, 2012 and no refunds will be given after this date.  The voucher will expire 15th September, 2012.
Your Canadian Tire called will be mailed out in about 4 weeks.
Great price to try out all that GoodLife fitness has to offer, for only $1 a day. Gives you plenty of time to figure out if a GoodLife membership is right for you.
Expires 31st May, 2012