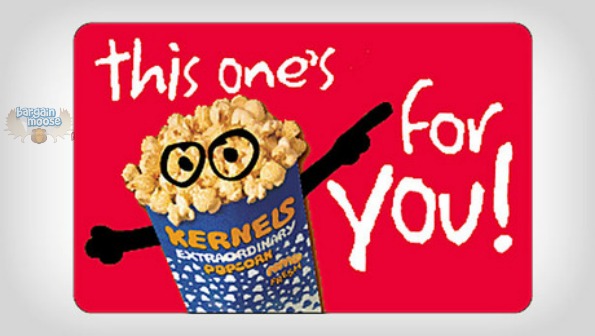 This week's GaggleUp deal is a $5 Kernels Popcorn Promo Card for $2.50. The $5 Kernels Popcorn Promo Card will be sent right to your email.
Your Kernels card will arrive in your inbox by 13th February, 2012 and you can either print it off or just show it on your phone to redeem. You can even use it online. You will have 90 days to redeem your cards.
You can buy as many Kernels cards as you want and more than one can be used on your purchase.
These would be great, not only for yourself or any other popcorn lover that you know, but wouldn't they also be great to put into a birthday party treat bag?
The creamy caramel is so good, it's hard for me not to eat the whole bag in one sitting!
Expires: 10th February, 2012