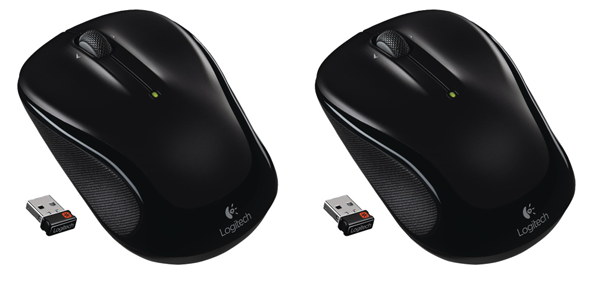 Hey there, Bargainmoosers! I'm here to bring you all some good news – Future Shop is having a sale on their Logitech Wireless Optical Mouse (M325), and you can now purchase one of these useful computer accessories for only $14.99 (plus $6.99 shipping)! Now this wireless mouse normally retail for $34.99, so you're getting one nice deal here (that's $20 off the regular price)! If you spend an extra $10 on Future Shop's website, you could also qualify for free shipping, or you could even choose to ship it to a Future Shop location near you to save on the shipping cost.
This Logitech Wireless Optical Mouse (M325) would be a fantastic stocking stuffer! It's affordable, it's something that everyone could find useful, and it's pretty thoughtful, as well! You can learn more about this wireless mouse by clicking on the link above.
I remember getting my first wireless mouse about 9 years ago. Back then, the wireless technology didn't seem to work too well, and the batteries would waste fairly quickly. Nowadays, I thankfully have a newer wireless mouse (it's 2 years old), and it works great! Also, the battery (mine just requires 1 AAA battery) tends to last for a very long time.
If you were to buy this Logitech Wireless Optical Mouse from 123inkcartridges, it would cost you $34.99. I've included a brief review of this wireless mouse from a satisfied Future Shop customer below:
Very easy to install and use. I recommend whole heartily
I hope you all enjoy the rest of your Saturday, my fellow deal hunters!
(Expiry: 11th December 2014)