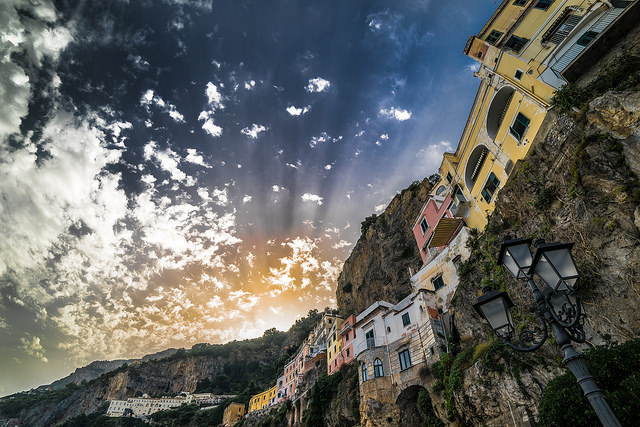 Fruits and Passion has got some great stackable deals on this weekend that will have you wanting to freshen up your home with a new scent. First, they've lowered their free shipping threshold from $70 down to $25, which is pretty sweet in itself. Then, they have a coupon code for another 20% off that you can use on even clearance items. You'll also score free samples on top of your order.
Click here to shop @ Fruits-passion.ca now
Coupon Code: SPRG20
Discount: 20% off
Expiry: 29th March 2015
I've shopped at Fruits & Passion a few times as I love the smell of their products. They are definitely known for their Cucina soaps and I've seen them in the bathrooms of the ritziest places. I love that they smell like actual things in nature and not musky perfumey smells. For example, they have Rosemary and Cardamom or Sea Salt and Amalfi, which is definitely the one I'd pick! Obviously these fragrances are modeled on Italy, and the extra virgin olive oil that each soap consists of is sourced from the Mediterranean. They are also triclosan-free, not tested on animals and the collector's editions come in recyclable glass jars. Plus the jars themselves are a show piece for your counter.  The non-collector's edition of these soaps are $12.50 each. The collector's edition jars are $22.50.
If you bought one of each, instead of paying $35, plus shipping, you'll pay $28 and get free shipping right now. Plus you'll get free samples: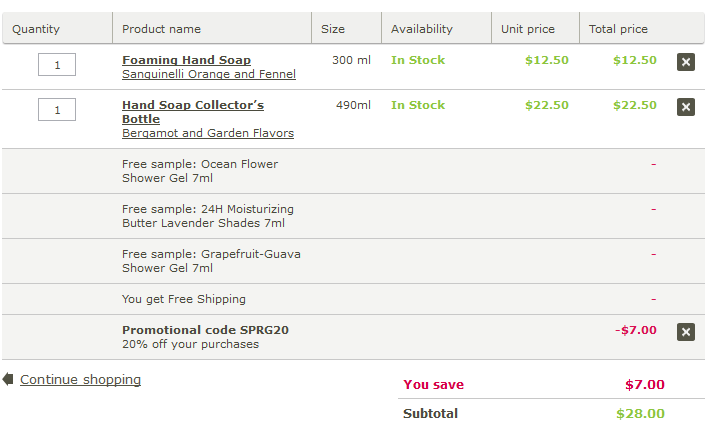 You could also fill your cart with some of the hot clearance items that Fruits & Passion has on, and still get 20% off. The Eau de Toilette fine fragrancewas $45.50 and now on sale for $10. After coupon, you'll get it for $8. A nice gift for a friend could be this decorative diffuser set, which was originally $18.50 and now $9.25. After coupon, it comes down to $7.40.
We've got a few other great coupons that you could use with your order if you prefer, like getting a free Cucina hand soap when you spend $45. Unfortunately, you can't use it together with the 20% off, so you might want to see what floats your boat more. For example, on a $45 spend, you'll get a $9 discount on your order. The soaps are $12.50, so getting that free is actually a better deal. But, that all depends on if you want the soap or the discount on your order.
Photo credit: Giuseppe Milo