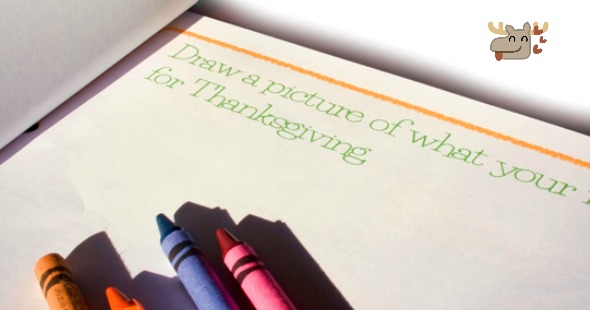 Thanksgiving is about feeling appreciative for all our blessings. Sometimes it might be hard to grasp the actual meaning of Holidays. Stores hype up Thanksgiving, Halloween and Christmas like no tomorrow. So during dinner one night this weekend, why not take the time to explain the meaning of giving thanks with some free printables?
These free printables from Crayola have activities, frames, colouring pages and more but they would also make fab thanksgiving booklets if you print them out and staple them together. Not to mention they are available for free. The kids can fill in the blanks, complete the activities and even colour all the pages. If you are planning on having several kids over for Thanksgiving dinner, then perhaps you will want to print several booklets to keep them busy at the table while you prepare dinner and mingle with your family.
My favourite out of the bunch has to be the turkey pages. These free printables from Crayola will help your kids practice cutting, colouring, writing, reading and being thankful. Simply print the pages out, staple the pages together and then let the kids have at 'er. Oh, and make sure to cut the pages into the shape of the turkey too.. if it is called for. Kids can draw and colour everything they are thankful for.
I know when I go out for dinner somewhere, my son stays consumed in the colouring activities for the duration of time that we wait for our food. I really think the kids will enjoy these activities that include decorating the turkey, completing the pumpkin mazes, Thanksgiving Bingo and so much more. Unlike other websites, you won't need to sign up for an account or pay an annual fee. Crayola.ca has so many free printables, and thankfully they even have Thanksgiving themed images.
I printed five different ones for my kiddo, since he is learning to count we printed the image with the larger leaves along the bottom so we can number them, and also a few of the other ones. These pages are all adorable, and I hope you enjoy them as much as my kiddo and I will. Let's be thankful for free printables!!
(Expiry: Never?)