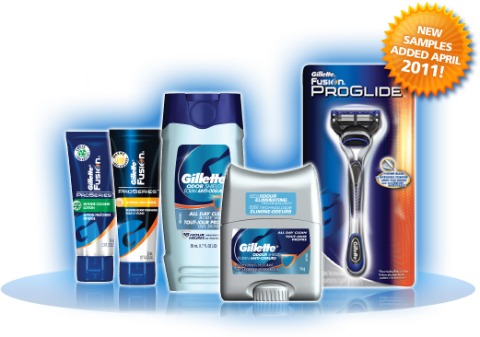 The new samples are out from P&G brandsampler that Avigayil wrote about here. There's a new set of samples available, the P&G brandsampler for Men!
There is a limit of 1 package per mailing address. To get these samples, you must be 18 or older. You can use the same login information as the P&G brandsampler.
The men's samples available are Gilette Odour Shield Body Wash (50ml sample), Gilette ProSeries Intense Cooling Lotion (15ml), Gilette ProSeries Thermal Scrub (23ml), Gilette ProGlide Fusion Razor (1 Manual Razor), and Gilette Odour Shield Deodorant (14g sample).
I was able to score the Fusion Razor, Deoderant, Thermal Scrub and Body Wash for my husband!