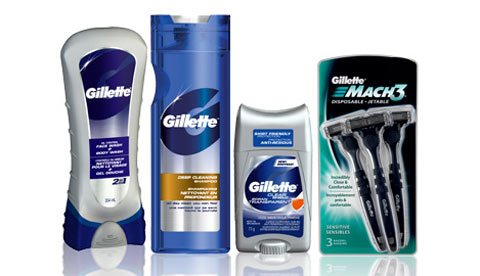 I'm just doing a quick post to let you know about a special offer which is happening today only at P&G Brandsampler and Brandsampler for men. I'll just post the whole text of the email in here for handiness:
Thanks to websites Brand Sampler and Man Sampler, your readers can experience P&G's portfolio of everyday solutions  – FOR FREE.  However, time is of the essence, as the opportunity for your readers to access this amazing resource of insider information and free samples* ends at 12:01 AM Wednesday, June 22, 2010.

Readers who register on the Brand Sampler website have the opportunity to choose three samples they would like to receive per order from some of the top health, beauty, and home care brands including Tide, Mr. Clean, Crest and Olay.

Readers who register on the Man Sampler website will receive a selection of P&G Grooming products that will help drive a guy's confidence by helping him look and feel his best. The sample box includes the NEW Gillette Fusion ProGlide and ProSeries, Head & Shoulders Hair Endurance for Men, and Gillette 2-in-1 body wash + shampoo. A $35 value!

Limited quantities available.