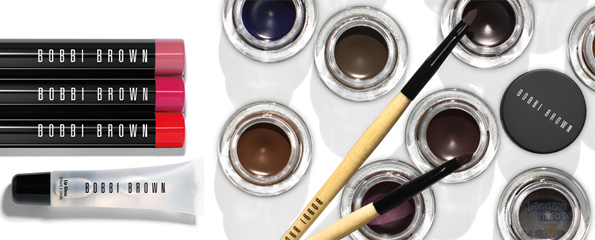 If you are in the mood for adding a few items to your cosmetics collection, now is a good time to buy from Bobbi Brown Canada. The reason is this – they've released a coupon code for a free mini lip gloss on a $40 spend, as well as free shipping and a free sample with any order.
Click here to use the Bobbi Brown coupon code online now
CouponCode: PINKGLOSS15
Discount: Free mini lip gloss & free shipping on $40+
Expires: 18th January 2015
The lip gloss that you will get for free with the coupon code is the pink sequin high shimmer (2ml). The price of a regular 7ml lip gloss on their site is $29, so technically this gift with purchase is worth more than $8, if you divide up the amounts to work out the value.
As for the free shipping, this is a saving of $9 on a normal purchase. You'd usually have to top your order up to $75 for free shipping, but the above coupon code reduces the threshold to only $40.
The free samples you can choose from are the Soothing Cleansing Oil Packette or the Hydrating Face Cream Sample Packette. These don't state a value on them as they are sample size, but it's nice to get a freebie regardless.
Have you ever used any of the Bobbi Brown cosmetics range? I'll admit… I have not. I've seen them in the stores but never actually purchase anything. Something I personally am really short on is good make-up brushes. I'm not very educated in the application of cosmetics, and I tend to work with the brushes I already have, and rarely buy new ones. There are quite a few different shapes of applicators, and I don't really know which tool you are supposed to use for which technique. The likes of this basic brush collection for $220 would probably be useful to me… but it's quite a high price tag on it. I can imagine that they'd last a lifetime though…