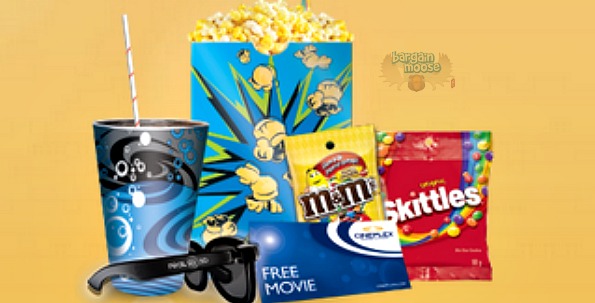 If you are looking for a fun family activity to do tomorrow, you are in luck.  Cineplex has their annual Community Day happening tomorrow October 18th.  Bring your family in to see a great movie tomorrow and every single person will be able to watch the movie for free.
Doors will be open at 8:30 am with a great selection of free movies beginning at 9:00am. Young or old, all admissions are free.  Additionally, you can enjoy a regular popcorn, regular fountain drink, and selected candy for just $2 each.  The regular size is easily share-able between two people. If you have been to a movie lately, you know what a great deal just $2 an item really is.
This Community Day is in honour of the Free the Children Foundation so 100% of the proceeds are donated to Free the Children Foundation! Not only will you be saving a lot of money and having a great day with your family, you will be making a difference when you buy your family treats and drinks.  It just does not get better than that.
If you are unfamiliar with the Free The Children Foundation, here is a little bit about it from the website.
 Free The Children is an international charity and educational partner that works with hundreds of thousands of elementary and secondary students from 5,000 schools across Canada and 2.3 million youth worldwide.
What a great cause to support!
The movies that you will be able to see are not listed online so you will have to head in to Cineplex to find out.  Since this is a Community Day and is geared towards families, I would assume they would most likely be family friendly.  Either way, it is a free activity so it is definitely worth checking out.
The Community Day was very popular last year so I suggest arriving right at 8:30am when the doors open to make sure you get in to see your movie.
(Expiry: 18th October 2014)