Now you can give the gift of FREE Starbucks right within your iMessages - and you will receive a free gift yourself! Gift $5 and you will get $5. It is that simple!
Essentially - send your BFF a $5 Starbucks eGift within iMessage and you too will receive a $5 eGift - for free. I just sent one to my bestie! Not only will it brighten her day, but it caffeinated mine as well.
Here's how it works:
1. Make sure you have the Starbucks App downloaded on your iPhone or other Apple Device with iMessage capabilities. Also make sure you are logged in!
2. Open a message in iMessage.
3. Tap the "App" button as pictured below.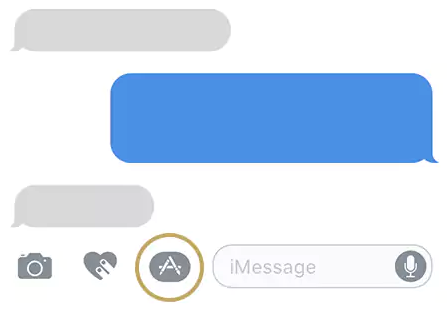 4. Tap the four dots in the bottom left corner to open the "App Drawer". You can then click "Store" to add the Starbucks App.
5. To send your gift, tap the "App" button, then the four dots in the bottom left corner.
6. Select the Starbucks Gift App.
7. Choose a value ($5 for this promo) and send your gift with Apple Pay!
This offer is valid until April 23rd, or until 45,000 free gifts have been redeemed.
Photo Credit: rekre89 (via Flickr Creative Commons)