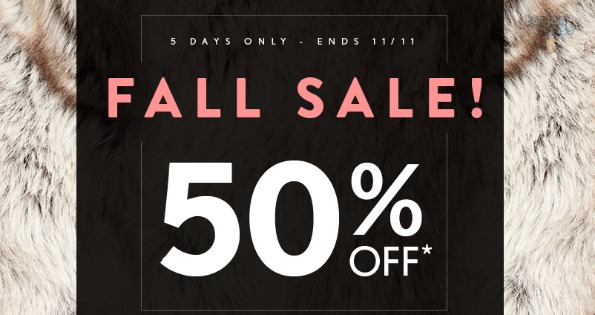 Get 50% off select fall and winter styles at Forever21 this long weekend.
I have somewhat of love affair with cutout style tops. Included in this sale are two sweaters I just adore. ThisSparkling Cutout Sweaterwas $29.80 and is now $14.90. It has cutout shoulders which is often called a 'cold shoulder' top. The other top I really like is this Cutout Craze Cardigan which also was $29.80 and is now $14.90. it has a few cutouts on each sleeve and would look great with a different colour top peaking out from underneath.
They even have cutout style shoes to match! These Biker-Chic Cutout Bootieswere $51.80 and are now on sale for $25.90. I think they would look great with a cutout top and a solid skinny jean.
Get free shipping on orders of $60+.
(Expiry: 11th November 2013)