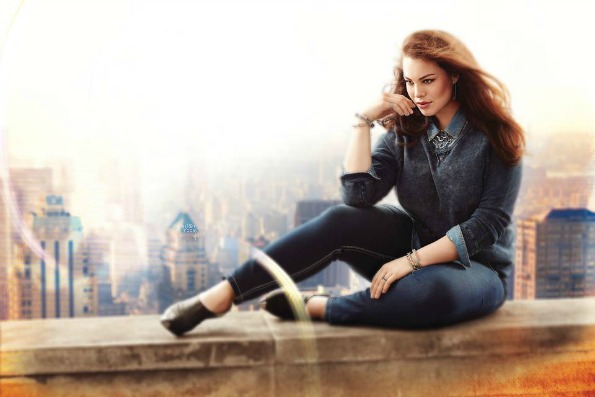 Penningtons wants you to have a power lunch of shopping today and score some seriously amazing deals. First, they've got an automatic extra 50% off their sale items. Then, until 3pm EST today you can use the promo code below to get $40 off your $100 order. They've also got free shipping on until Sunday, so you'll score that bonus too!
Click here to shop @ Penningtons.com now - Expired
Coupon Code: LUNCH40
Discount: $40 off $100
Expiry: 19th February 2015 (@3pm EST)
When I say there are serious deals, I mean serious. Filling my cart up to $100 worth of items meant it was brimming over the edge full and then my total was reduced by $40. Check out all I got for $60:
This long faux-wrap skirt is a staple for any ladies wardrobe. Originally $48, it is now on sale for a very low $14.99. I can pair it with this 3/4 sleeve cotton top with lace detail. This top regularly sells for $46, but was on sale for $29.99 and further reduced down to $14.99.
I added this mblm faux-leather jacket to the mix, as I like to glam it up a bit and I think it would look fantastic with the skirt and top. Regularly $140, I am scoring this jacket for only $34.99.
For working out, I added this activezone weekend collection sweater. It had an original price of $46, but the discounts on right now brought it down to $17.49.
This ti voglio slightly padded bra would also do under my new top and jacket. With a regular price of $48, all of the discounts now bring it down to $14.99.
While not on sale, I added these three pair of fashion socks to get my cart up over $100. Once I did, the total of my cart added to $107.45. I added the coupon code and brought my total down to $67.45 for $321.99 worth of merchandise!
Like I said, you'll also get free shipping, instead of paying the $7.50 flat fee that Penningtons normally charges on every order. That gives you a total savings of about $262. Get shopping ladies! Check for all our Penningtons coupon codes in the forum. If this is a store you regularly shop at, you can enter in your email address on that page to be notified every time a new coupon becomes available. If you are reading this after 3pm and disappointed, this will ensure you don't miss another great offer like this again!