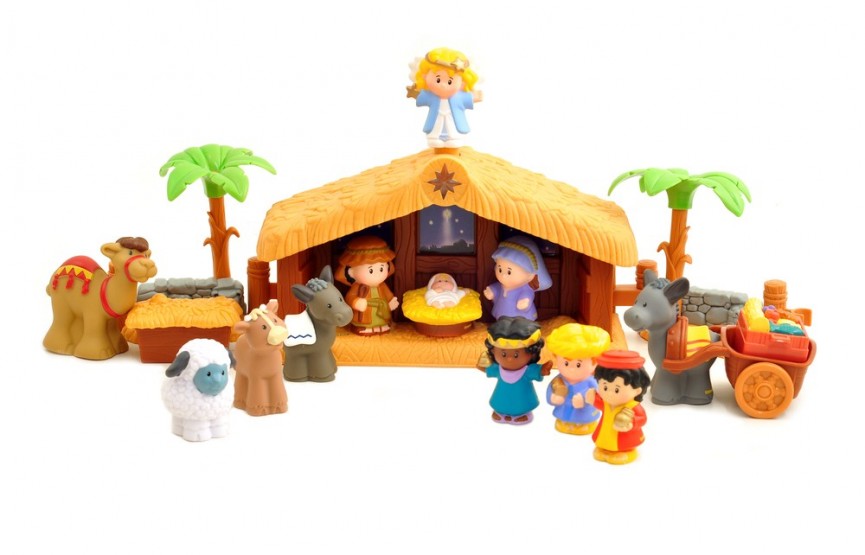 Christmas is coming and cute Christmas toys are going to abound. The Fisher-Price Little People Nativity Set is the perfect gift to teach your children more about the Christmas spirit and they can have fun while playing.
If you missed the flash sale on these at Sears, when they marked them down to $27.49 and quickly blew through their entire stock, fear not! There are still some available on Amazon.ca. The bad news is that the cheapest seller has listed a single set at $66.58, plus shipping.
The Fisher-Price Little People Nativity Set comes packed with figurines and more. There are 12 figurines included with the set: Joseph, Mary, Baby Jesus, Angel, Three Wise Men, 2 Donkeys, Camel, Sheep, and Cow. You also get the stable, left and right stone walls with palm trees, a hay bale, and a donkey's cart to finish off the set. Essentially - this is huge!
This is a deluxe set and really packs on the features with a light-up star and music. The set plays "Away in the Manger," which is entirely apropos for this Nativity scene.
Now, if you're not up for the price hike of the Little People Nativity Set, you might consider the alternative nativity sets available. Like the Playmobil Nativity Stable with Manger Building Set, also available on Amazon for $49.99, with free shipping.
The Playmobil set includes a functioning lantern with manger, five figures, a lamb, a palm tree a shooting star, haystack, bonfire, and a few other accessories. Folks can also purchasePlaymobil's Three Wise Men for $24.
Another one that caught my attention was the Wooden Nativity Figurine Set from Melissa & Doug. This one seems to be the most affordable and accessible. It includes a four-piece stable and 11 figures. The cheapest I was able to find of this one is again on Amazon.ca, for $29.99, plus free shipping.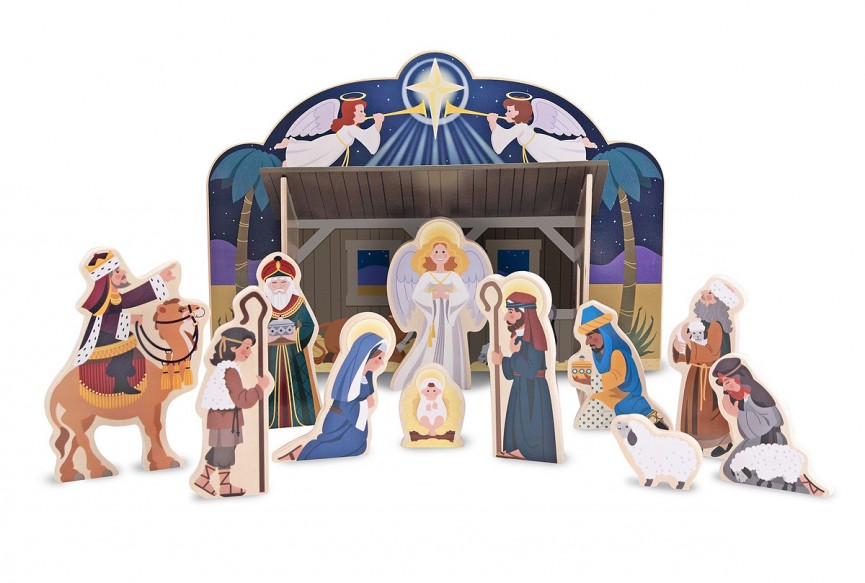 Any of these would make a great Christmas gift for a child. I might be tempted to make this a 'Christmas Eve' gift so your child can stage their own Nativity scene just in time for Christmas. Of course, when you give this wonderful set is up to you.
(Updated December 6, 2016)