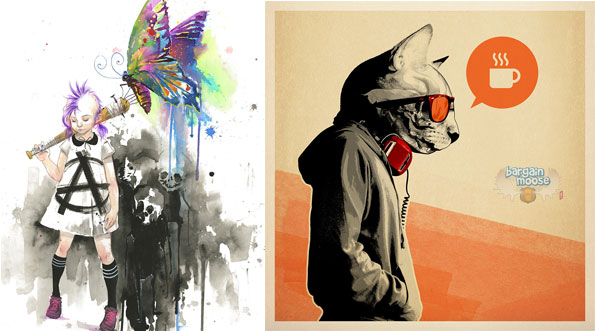 Looking to decorate your walls? Then check out the limited edition collection of prints at Eyes on Walls right now because during the next couple of days, you can save $20 on each.
Shop for limited edition prints @ EyesOnWalls.com now
Coupon Code: VIPLIMITED
Discount: $20 off limited edition prints
Expiry: 24th September 2014
Ever since moving in July, my walls have been bare with the exception of the bathroom, where we finally hung up a painting and I have since been looking for original artwork to decorate my home. Now, the selection of limited edition prints at Eyes on Walls may not suit everyone's tastes but it's still a great place to start if you're on the hunt for new artwork, especially if you're on the look-out for unique pieces.
Each print is only available in a select number of copies and you can rest assured that each one is the real deal because they all come with a certificate of authenticity. Plus, according to each product info, all "limited edition prints are flawlessly reproduced on water color texture 245 gsm fine art paper making each piece unique and irreplaceable".
In the image above, I have featured two very different limited edition prints. The one on the left is the Princess Punk by Lora Zombie, who is actually a Russian-born grunge artist. Since the print is priced at $79, you can get it for just $59 and even better is that there are only 75 copies of this painting available, which have all been signed. At 18" x 24", it's definitely a very interesting piece and one that could perhaps be perfect for the room of a teenager!
The one on the right is The Morning After by Hidden Moves, which can be had for just $39 instead of its original price of $59. It's 16" x 16" and is very reminiscent of how we have all felt at one time or another, especially after a long night, or maybe even a couple of sleepless nights in a row! ;)
Each print is very averagely-priced and the most expensive price you can expect to see and pay is the NESTalgiaby Aaron Jasinki for a reduced price of $129 (reg. $149). It's 36" x 36" and features a number of iconic characters from video games like Mario, Zelda, Metroid and a couple of others.
For more Eyes on Walls coupon codes, be sure to keep an eye on the Bargainmoose forum. As for shipping, a $8.95 flat shipping rate will apply to each order.