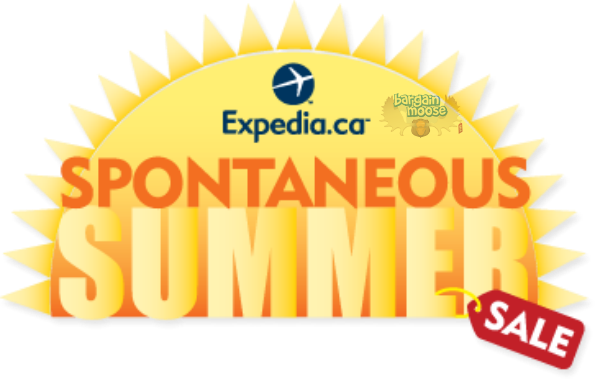 Get 50% off select hotels during Expedia's Spontaneous Summer Sale.
Besides going to my mom's boat, the family and I don't have an summer plans yet. I'm considering renting a cottage for a few nights or even a hotel in a city close to home, just for the experience of getting away. This sale is a good time to book if I plan on doing that. Just travel by September 30th and its all good.
Sample prices include:
Vancouver for only $75 a night
Toronto for only $72 a night
Calgary for only $129 a night
Niagara Falls for only $60 a night
Montreal for only $53 a night
You'll have to go on to check what the rates look like in your desired city, but with 50% off select hotels, you know you'll save quite a bit.
Bargainmoosers, what Canadian city would you like to visit this Summer? Tell me in the comment section below.
(Expiry: 8th July 2013)