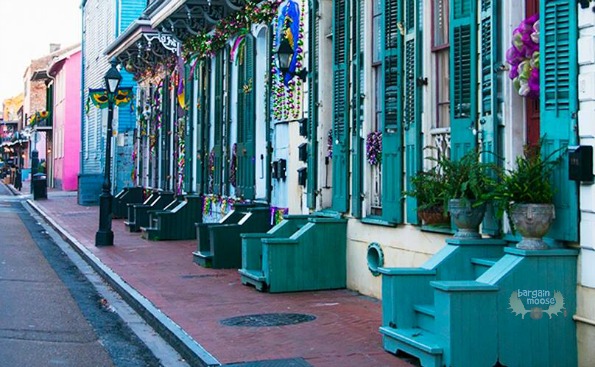 Do you have big travel plans this summer?  Need some help figuring out where to go and/or where to lay your weary travelling head?  Look no further than Expedia.ca for 3-night getaways for $249 or less.
Choose from a long list of destinations, both within Canada and abroad for anywhere from this week to five weeks from now.  Some of the more popular destinations available within this promotion are Las Vegas, Orlando, Niagara Falls and Paris, so there is a deal to please every kind of traveller.
Has a summer girl's trip been on your mind?  Check out this deal:  Save 45% from August 8th to August 11th at the Silver Sevens Hotel & Casino in Las Vegas.  The 3-night hotel deal is only $93!  This hotel is reviewed at 3.7 out of 5 or 87%.  Stay about a mile off the strip at this hotel with a 2-level casino, a bingo parlour, outdoor pool and 2 on-site restaurants.
Thinking of taking the family to Niagara Falls, but want to do it on the cheap?    You can save 10% at Niagara Lodge & Suites  with a 3-night deal for $240.  Now I'll be honest, this isn't the prettiest hotel I've seen, but I know when I go to Niagara Falls, we are very busy seeing all the sights both in the falls area as well as Niagara-on-the-Lake, so we are just in the hotel for sleep.  I prefer to keep my accommodation costs low in Niagara Falls so that I can spend a little more enjoying all the attractions, so this deal helps with that.
If you have some frequent flyer miles burning a hole in your pocket, maybe you would like to check out the 3-night deals in New York or Paris!  There are some good deals to California as well.  I don't know when these 3-night deals from Expedia.ca will end, so I suggest booking asap.
(Expiry: Unknown)