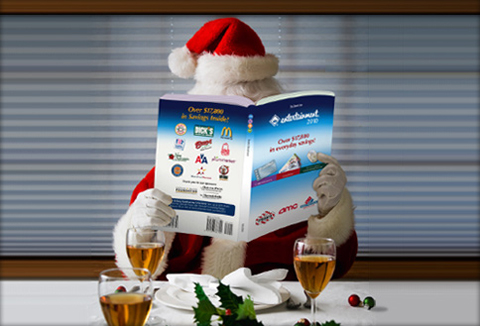 There's a new offer available if you're going to buy The Entertainment Book Canada. Right now, it's $10 off with free shipping too!
The current edition of the Entertainment Book will be valid until November 2010, so loads of time to make use of all the great offers it contains. It has books available for most of the major Canadian cities, so you can search and see if there is a deal applicable to you.
Even if you onnly use the 2-for-1 offers in restaurants a few times, that actually makes up for the initial cost of buying the book!
And even Mr Claus himself gets in on the coupon book action!