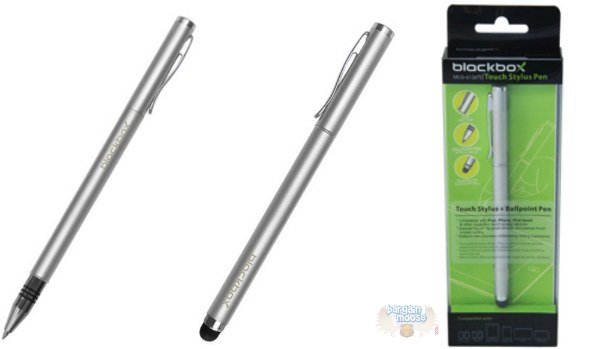 I've been looking for a Stylus that will turn into a pen as well - two uses in one! eBay Canada has a great price on a BlackBox Stylus Touch Pen with Ball Point for iPod Touch, iPhone, iPad, Samsung Galaxy, etc. Only $9.99 with free shipping it is 50% off retail price.
This Stylus will work on any device that uses capacitive touch screen. There are just under 350 of these left, which really isn't that much given that this is selling across the US and Canada with free shipping across both. 149 have already sold.
I think a Stylus/Pen is fabulous because you don't have to carry around two items when you could just carry this multi-tool. You also don't have to put it down when you transfer between your paper and your device, just change it to the pen and you are ready to go.
Expiry: Unknown