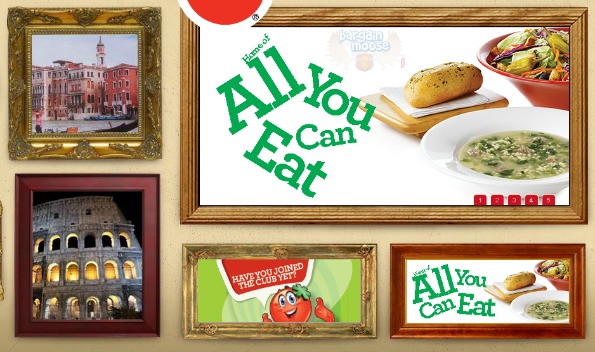 East Side Marios is celebrating 25 years in business and with this celebration, they are offering all of their customers a great deal: four can dine for $25 for a limited time only, plus some other great deals.
There is no need for a printable coupon to get this deal and it will be offered at all locations.
I have a family of four and I can't remember the last time the four of us could head into any restaurant (including a fast food place) and get a great meal for $25. Normally, my family of four costs us on average $10 a person, bringing our bill to about $40 plus tip.  Saving $15 on our entire bill would be a huge bonus for us!
With this $25 meal for four it will include a few different things. You will get the all you can eat garlic loaf, all you can eat salad or soup, and you will also get a classic pepperoni pizza.  If you are like my family, you will most likely fill up on the all you can eat items first and then barely have room enough to finish the whole pizza.  We could actually end up with leftovers with this deal! I can't tell you how many times that has happened to us because the salad and garlic loaf were so good.
If you are looking for something to go with this meal, they are also offering $1 desserts, and $5 beer, sangria and wine.  They also have another deal that is a two can dine for $25 as well, but by far the best deal is the one that I mentioned above.
(Expiry: 17th August 2014)