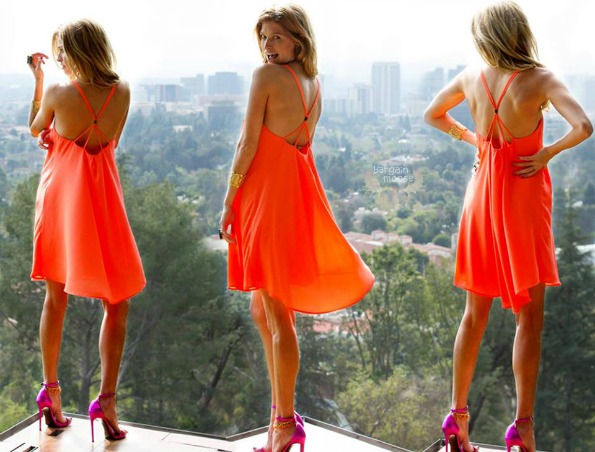 Get an additional 40% off all sale items in your cart at Dynamite this weekend.
I love a sale on top of a sale. With deals like this, you are sure to get something super cheap. I am love with all of the graphic tees at Dynamite that really make a statement. My favourites: Eat, Sleep, Create (was $26.90, reduced to $15, and only $9 in the cart) and My Mascara is too Expensive to Cry Over You (was $29.90, reduced to $18 and only $11.80 in your cart).
If you want to make a statement without an actual statement, check out this gorgeous graphic low back tank. I love that it shows off all the hard work you put into your back at the gym, as this is definitely an unnoticed and under-appreciated body part! This top was $26.90, reduced to $15 in the sale section, but with the additional 40% off, you'll pay only $9.
If a new dress is on your radar, this striped sleeveless sweater dress is a really hot deal! It was originally $49.90 and dropped all the way to $15, which means you'll pay only $9 for this dress. Sweet!
With shipping being free on orders over $60, you might need to add something else to your cart. Consider dressing up your outfit with this eternity scarf with foil anchors. I love anything boat-related and this is so perfect. It was $19.90, on sale for $15, and again will come to only $9 in your cart.
(Expiry: Unknown)