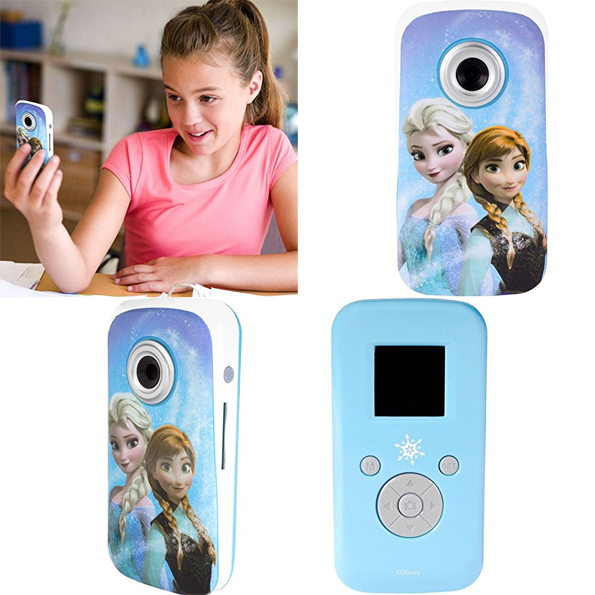 The Disney Frozen movie was first released in 2013, but merchandise is still sought after by young girls and moms alike! There might be a little one in your life who'd like this in their Christmas stocking – it's the Disney Frozen Digital DVR Camcorder. Originally, this was priced at $39.99 at Sears, but you can actually save a further $10 on this price, bringing it down to only $29.99!
Using the fantastic Sears coupon code 941612464, you can save an additional $10 off $25+ on many items on site, including this Disney Frozen camcorder.
It looks like a handy little toy/gadget for tweens, as it has a 2" viewing screen and a built-in microphone. If your little one doesn't yet have their own phone, this is the kind of thing that can get them excited about recording their own little videos.
As for shipping etc – why not order online and collect at a local Sears for free? There are so many locations round the country, I am sure there is one near you – and it saves you $7.95 on delivery fees. Alternatively, top your order up to $49 or more for free shipping to your home. This would be VERY easy to do right now! There are actually a TON of good deals on the Sears website, and this camcorder is no exception.
When it comes to comparing the price of this Disney camcorder with other online stores, it compares VERY favourably. It's not sold at many other places, but where it is sold, it's $40+.
(Expires: unknown)