With this free airport parking coupon, you can save yourself 20% of the cost @ Toronto Pearson airport! Just print it out and bring it with you when you are going on your hols. There Is also a phone number on there for the Toronto Pearson international airport parking service, give them a call if you need more info.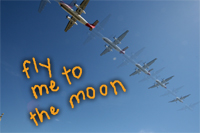 When you're going on your vacation, even if it is only for a week, airport parking can be expensive! Hopefully this 20% discount coupon will be useful to you.
Thanks to snappED_up for the pic.