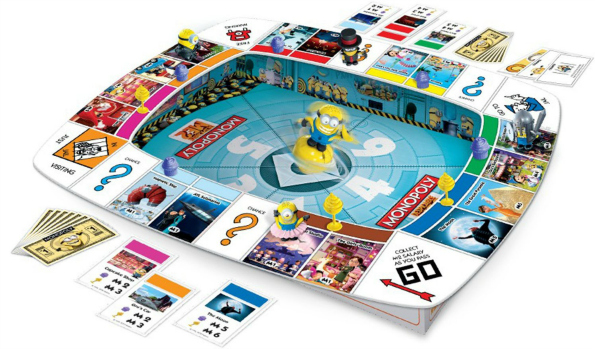 Check out this awesome Despicable Me 2 Minions Monopoly game at Sears Canada! The game comes with exclusive minion figures to collect, which is super cool. The game retails for $27.99, but comes down to just $17.99 after you use coupon code941612464 for an extra $10 off your order. I recommend getting your order shipped for free to one of over 1300 Sears Store and Sears Outlet locations across Canada.
I chose this game for a couple of reasons. First: minions are really big right now and this game has all the lovable little yellow noodles. Monopoly is also a fun game, and this game is geared towards children ages 6+ so it is essentially Monopoly Junior (which is for ages 5+). Third, this game is much cheaper at Sears than other retailers as the game costs $36.95 @ Amazon. Chapters Canada has the Despicable Me (first movie) monopoly game for $24.95.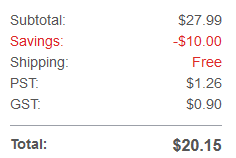 This classic game now includes a multitude of minions at your beck and call. Collect Banana Bucks and buy up all the fun properties you want before Gru hatches his evil plan. Instead of rolling a die, you spin the Minion Spinner to move your minion around the board. Each game includes exclusive minions - it looks like you receive five with this game. There are 50 exclusive minions to collect in all.
This Despicable Me 2 version of the game is a lot of fun because there were so many cool properties in that movie. I also love the exclusive minions and hope my copy comes with a minion in a tutu - love that! This is a fantastic gift for the family if you have children ages 6 and older. As I mentioned before, this is essentially Monopoly Junior as there is only one year separating the age recommendations.
If your child loves Minions and likes playing board games, then this game would be a fantastic gift for them. Christmas is coming and maybe this will end up under your tree. With free shipping to Sears Stores and Outlets across Canada, this is a great time to start stocking up on gifts.
(Expiry: Unknown)