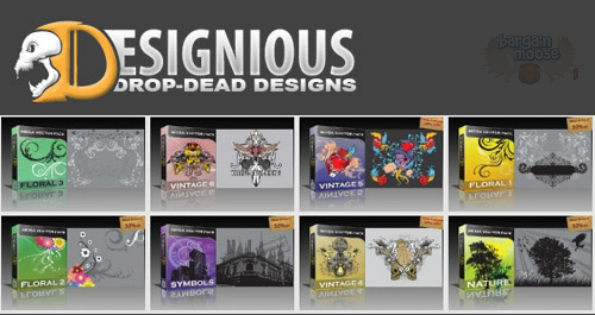 If you're going to get a pack of images, it might as well be a Mega pack from Designious for up to 50% off!
Designious bundles all their vector images into packs of similar vector images. For example, a pack may have just flowers, just Halloween vectors, or just seamless patterns. Whatever you happen to be looking for, you can probably get it here. Don't pay $15 for a few vector images though, pick up some packs for up to 50% off!
There are tons of awesome Mega packs of vector images here. These are just a few:
Those "was" prices are the prices that would be in effect if you were to buy all of the packs on their own. It seems like all the mega packs are combinations of ten regular $15 packs, and a lot of them are 50% off or pretty close to it.
(Expires: Never)