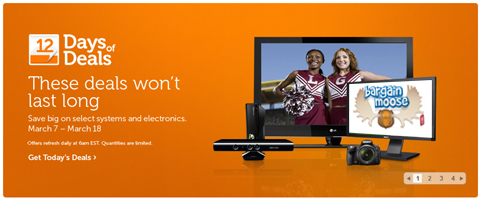 Dell Canada's 12 days of deals are continuing, and they have some very good offers happening this time round.
Today is the 8th day of deals, and the headliner is this:
Seems like a good price for a decent piece of real estate. Dell have excellent quality monitors - I highly recommend them. I am currently sitting in front of dual screens, a 27" and a 24" Dell. I love them!
A few other deals of note today:
Click through to Dell Canada for more deals today, as I have only mentioned a few of them.