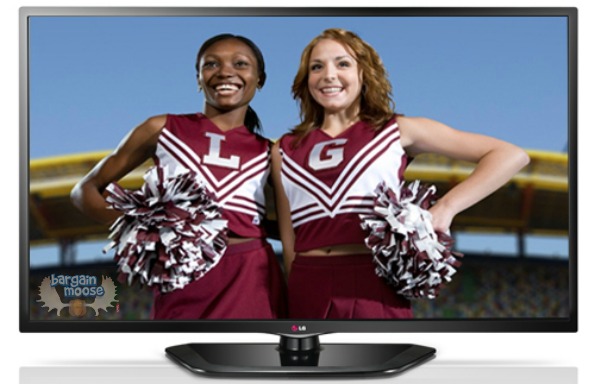 Dell has a fantastic deal on right now on LG TVs, with up to $670 off select ones.
There are also a number of accessories on sale now for this TV event. My husband is looking for a new TV for after we move as we will actually have a finished basement in our new house. Right now we only have one TV for the five of us and while it isn't usually a big deal, there are some times when you'd just like to relax and watch an adult movie, but you can't because Sesame Street is on. My family aren't the hugest TV watchers, but on rainy days or tired evenings, we do like to sit and relax with some boob tube. The kids also like to play video games, and they can get awful loud, so I'd like it away from my main living space. So a new TV it is. I will be sure to forward him this blog post and see what he'd like to check out.
If we wanted to go really deluxe, we could look at this LG 55-inch LED Smart 3D HDTV with six glasses. I know the kids would love it and the savings are enormous right now. It was originally $1699.99 and now only $1029.99.
I don't think we want to spend over $1000, but we still want the great savings like $570 off this LG 55-inch LED 1080P HDTV. It also saves us money as it is an Energy Star qualified TV, so my hydros bill won't go up with two televisions on. This one was originally $1299.99 and now only $729.99 - a great price for a new and large TV.
As an added bonus, Dell offers free shipping on anything you buy.
(Expiry: 8th May 2014)