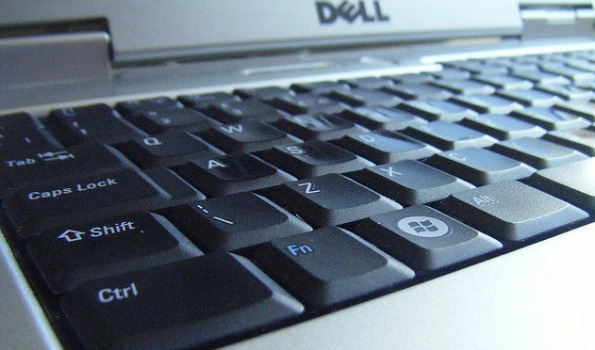 Dell is having a 48 hour sale that starts today. Included in this deal are special prices on laptops, desktops and other various electronics. Free shipping with no minimum is included with all orders @ Dell.ca.
If you have been considering a new monitor, Dell has a great deal on the Dell 23 Monitor E2314H. This monitor was $219.99 but is now only $149.99. This monitor is a backlight LED with a crisp, high-resolution picture. This is a 16:9 widescreen format monitor, which will give you lots of screen space for both work or for play.  This monitor tilts to adjust for your comfort and comes with a full 3 year warranty. This is a great price on this monitor, as I am seeing it priced between $209 @ NCIXand $225 @ Newegg.ca.
The new Inspiron 14 3451 laptop was $338.99 but is now down to a cool $279.99. This 14" laptop comes equipped with a 500 GB Hard drive, 2 GB of memory and Windows 8.1. While not a super powerful laptop, this is a great price for a student machine or machine for light internet use. If you do not need a lot of power or need an inexpensive machine to tide you over, this would be a great option. This laptop also comes with 1-year in-home support included.
My husband shares an office with another co-worker who likes to sing constantly. He could get a pair of the Sony MDR ZX110NC Noise Canceling Headphones. These headphones were $79.99 but are now only $34.99. These are foldable, noise-cancelling headphones with a long 1.2m cord. If you need a sleek pair of headphones for on the go, this pair would be a nice mix of quality sound and convenience. My husband commutes on the train, so a foldable pair would be perfect for him. These are a much better price than the $60.39 you would pay for the same pair at Best Buy.ca or Future Shop.ca.
These items and other select items are only on sale for 48 hours and will not be around long. There are also several pricier laptops and desktops for sale if you are in the market for something more powerful. If you are willing to shell out a little more cash in exchange for power, good deals can be found in this sale.
Image Credit: David Precious
(Expiry: 18th March 2015 @ 5am)