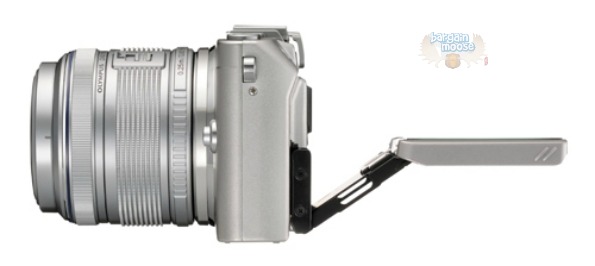 One of Dell Canada's deals on their Days of Deals sale is this Olympus Pen E-PL5 Interchangeable Lens Camera with Flip LCD and 14-42mm Lens on sale from $699.99 down to $499.99. You save $200.
This bundle is only available TODAY (Saturday) at this price. The bundle comes with the body and the M. Zuiko 14-42mm f3.5-5.6 II R lens.
I did some price comparing, which wasn't the easiest thing since this camera is hard to find in Canada. I did find the body on sale at Henrys for $499.99 (body only) and the lens would cost you extra (a hundred or three extra).
I found the bundle together at Amazon.com but it doesn't ship to Canada. It was somewhat comparable on sale at $524 (originally $799) but that not shipping to Canada part is a problem. Besides, Dell Canada's price is superior. I did find out on Amazon that the camera has fantastic reviews with a 4.5/5 star rating with 50 people's votes. Here is a fantastic review from a professional:
I am a professional photographer (weddings, family portraits, commercial, modeling, graduation, etc) who recently sold every piece of my Nikon gear for the OMD EM-5. Best decision I ever made! No more back focus issues and I have never seen a camera shoot sharper. Image quality of the EM-5 has blown away my expectations. Enter the EPL-5... So far this camera has proven to be a smaller version of the EM-5. The image quality is just as stunning and the autofocus is still beyond amazing!...
You can read the rest of the review on Amazon.com if you want.
Dell Canada offers free shipping on all orders.
(Expiry: 6am 16th June 2013)