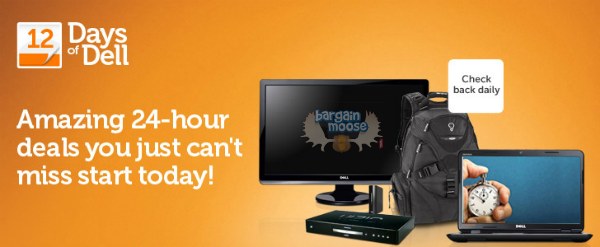 Dell Canada just started it's biggest sale time of the year and today (Sept 12) is Day 1! The 12 days of Dell are phenomenal for great prices and excellent deals for those in need of electronics. Each day there are a different set of deals that last for 24 hours! So be quick as a bunny to take advantage of the offers.
The Deals for today, September 12th, are:
I am def. getting the 12 foot HDMI cable, that is a great price! Make sure to check back each day for all 12 days to see what the new deals are!