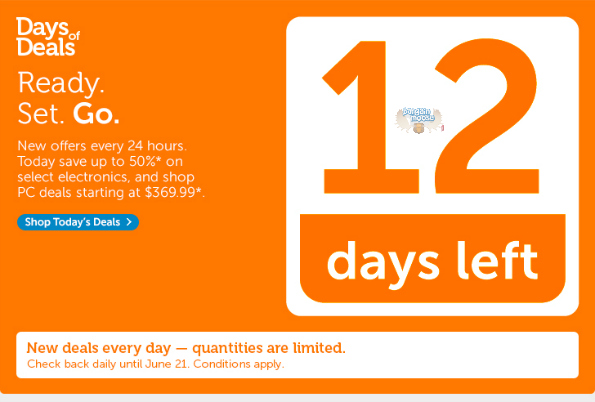 Dell Canada has started twelve days of deals where there are new deals every single day... for twelve continuous days. These are some of the best days ever to shop at Dell and I swear most of the electronics in my household have been bought during Dell's sales.
There are TVs, computers, and accessories on sale. Here are a few of the deals I like:
As you can see, there are many rather large discounts that are often over 50% off.
Deals are removed from the site when they run out - which is really annoying because as I was writing this post and blogging about a deal on a TV that was nearly half price it got removed from the site which was SO frustrating. So if you see something you want do not wait around to get it. Snap it up quickly. You will also want to check the website each day early to get first dibs on the deals. They renew at 6:01 am each morning through the 21st of June 2013.
Free shipping on all orders.
(Expiry: Daily around 6am EST)