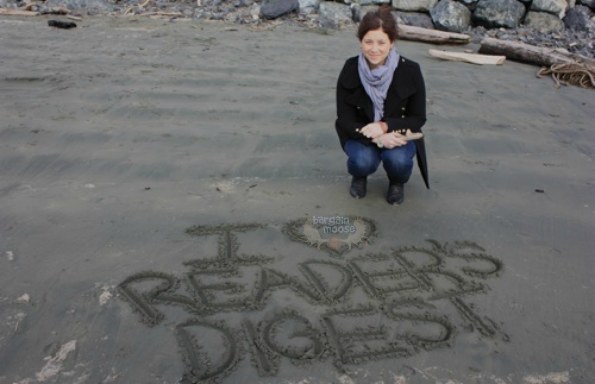 Pay only $12 for a Full Year Subscription to Reader's Digest Magazine (12 Issues) (JUST $1 PER ISSUE) - taxes & shipping included ($51 Value). This is such a great deal for this magazine at Dealticker Canada -  a staple in many households (and doctor's offices) since I can remember!
I found this deal in Saskatoon, so if the link doesn't take you directly through check out the side deals in Saskatoon.
Make sure to read the details of the deal for how to gift this subscription, and where to include your friend's address. I am thinking of gifting this to my parents as they could use a little laughter in their life: and one of my Father's favourite sections in Reader's Digest was always the funnies.
Voucher is valid for One Year (Expires: January 30, 2013)
Deal itself expires in 5 1/2 days.
Thanks to Reader's Digest for the image.