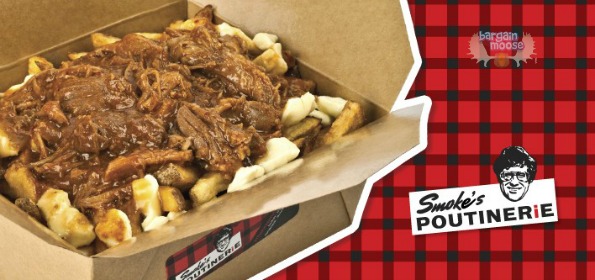 Snow, Canadian bacon, beavers and poutine. This is what people think of when they think of the true north - Canada. I'd have to say I've never seen a beaver (although I've seen a few moose), the snowbanks in my driveway are over six feet tall, I don't often eat peameal bacon, but I do LOVE poutine. Lucky for me, Dealfind has a great deal on with a $25 poutine voucher for only $15.
I love poutine so much that there was this poutine truck on my way up north that was so good, I've on a number of occasions sent friends on a wild goose chase to find it. On snowy roads we searched with a "this looks familiar" map in my head, only to find it is only opened in the summer season. Such a bummer! Lucky for me, there is a Smoke's Poutinerie in my city. The first time I had it, I wasn't all that impressed. Then one evening in Toronto I had a bite of someone else's and I thought I had died and gone to heaven. Delicious! I need to head back to my local one and give it another try. Screw the diet, this February weather deserves some comfort food!
There are quite a few locations you can use this voucher at, but check out the deal first before buying and make sure there is one near you. The majority of the locations are in Ontario, but there are some in most provinces. The only trick is that you'll have to enter in your pick-up location at checkout, which also means this is where you'll pick up your voucher. You also have to pick up by April 3rd, which is when they expire, but can't pick up until after February 25th.
(Expiry: 16th February 2014)